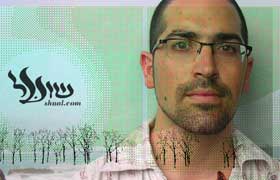 Regine Debatty of the much celebrated We Make Money Not Art magazine has interviewed Mushon about his (mostly non-commercial) work.
He designs, teaches, writes for mags, acts and netarts within new media. He is interested in particular in challenging the perception of territory and borders and the way they are shaped through politics, culture, globalization and the world wide web.

He lives with his wife and cat in New York and i'm really happy that he found some time to answer my questions.
Read it on We Make Money Not Art.